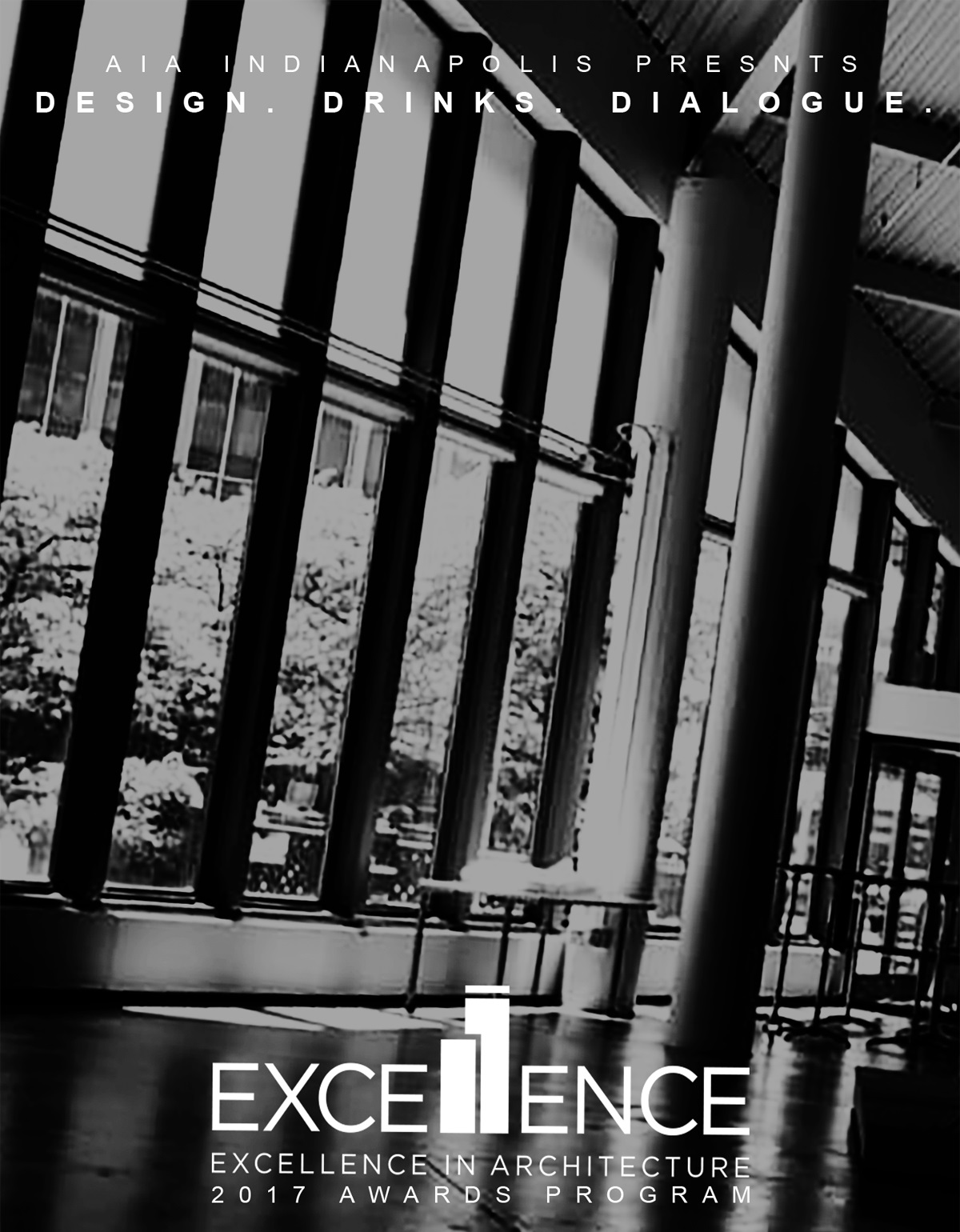 5 p.m. -7 p.m., Thursday, June 8, 2017
Hosted by Ball State University's College of Architecture and Planning at The Platform @ City Market, 202 E. Market St., Indianapolis, IN 46204
*5 p.m. - 6 p.m. – Networking, complimentary Cocktail Hour featuring local craft beer and food by Big Papa's Catering
*6 p.m. - 7 p.m. – Presentation - "Excellence in Architecture - Design. Drinks. Dialogue." - Earn 1 AIA/CES Learning Unit
The AIA Indianapolis Excellence In Architecture Awards Program will recognize superior work by Central Indiana Architects completed between 2012-2017. This event is a time to showcase innovative and talented architects who've made positive contributions to our communities.
This year's theme is 'Design, Drinks, Dialogue' and the program will be centered around meaningful discussion on the great work being done in Central Indiana.
Enjoy a complimentary cocktail hour featuring local craft beer and amazing food by Big Papa's Catering prior to the main program. Please join us in honoring the outstanding work that is being done by members of Central Indiana's architectural community.
Thank you Ball State University College of Architecture and Planning for hosting the June AIA Indianapolis Program!
*Attendance at monthly meetings will be tracked - prizes (scholarship to the 2018 AIA National Convention or the 2018 AIA Grassroots) to be awarded at the 2017 AIA Indianapolis Annual Meeting and Holiday Party on December 7, 2017.